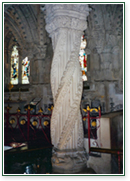 Group travel can be arranged for any number of travelers with a common interest. An itinerary is designed to fit the needs of the individuals as a whole. Your group is provided with an experienced escort and a professional driver, utilizing state-of-the-art transportation for comfort and convenience. Cost is determined by several components, among them being accommodations (hotels, guest houses, castles, etc.) and inclusions (i.e., meals, entry fees, etc.). Your group is tailored to your specifications. If you have an idea for a group and would like to discuss plans for travel to Scotland and/or Ireland, please contact Celtic Journeys. Please provide approximate number of people in the group, departure city, departure date, length of stay, and purpose for trip.
Possible affinity groups might be:
Clans - visiting the ancestral clan lands and meeting with Clan Chief
Distillery - a fun tour for those interested in the making (and drinking) of whisky (Scotch) and whiskey (Irish)
Family reunions - exploring areas from which the family emigrated, meeting with relatives still living in the area
Genealogy - with research times arranged for you at government facilities and libraries
Golf - play it or watch it... with over 900 courses between Scotland and Ireland, there is something for everyone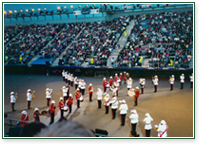 Musicians - several major musical events, famous worldwide, take place in Scotland and Ireland, including Pipefest, a gathering 20,000 Pipers, Pipe Bands, Drummers and Clansmen in Edinburgh and the Edinburgh Military Tattoo
You can form a group of friends or family just for traveling and sightseeing, incorporating some or all of the topics listed above. A group can be whatever you want it to be with the assistance of Celtic Journeys.